At 401 Advisor, we specialize in offering our clients retirement planning solutions, both before and during retirement. We understand that long-term growth of wealth is accomplished through prudent, conservative, and active investment strategies, which start with sound financial planning.
We operate with the highest of fiduciary standards and consider a long-term relationship built on trust and transparency to be our ultimate goal. Whether you are looking for asset growth or a lifetime income, we have your solution.
Investment Management
With over 30 years of investment experience our fee-based, full discretion, proactive investment management provides the security you need to focus on what really matters to you.

Tax Preparation and Planning
Traditional tax preparation is backward-looking, only recording what you did, and what's too late to fix. Tax planning is forward-looking to minimize the future impact of taxation. Come experience the difference a forward-looking CFP ® can make.

Estate Planning
Over 30 plus years we've been involved with many clients in helping them settle their estates. Whether a simple estate, a small business owner, or one involving heirs with special needs we can help develop a strategy that offers your family financial security and peace of mind.

Retirement Planning
Retirement Planning is more than just investing. A good plan involves tax planning, long-term income planning, and overall wealth management.

Risk Management
We view risk mitigation as an integral component of our financial planning process, focusing on everything from your asset allocation to your personal balance sheet.
Wealth Management or Wealth Planning. We're Here to Help.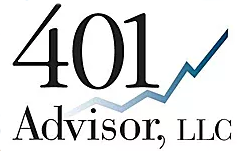 Address
1234 Divi St. #1000
San Francisco, CA 94220
Email
hello@divifinancialadvisor.com